For a chance to win a Cyw poster, send us your artwork!
Draw a picture of Cyw, or one of the animals, a picture of yourself or your favourite place, anything you want! Email a picture of the artwork to cyw@s4c.cymru or post them free of charge to FREEPOST CYW, and maybe your artwork will be on Cyw! Or for the chance to win a school pack of Cyw products, send them as a school or playgroup.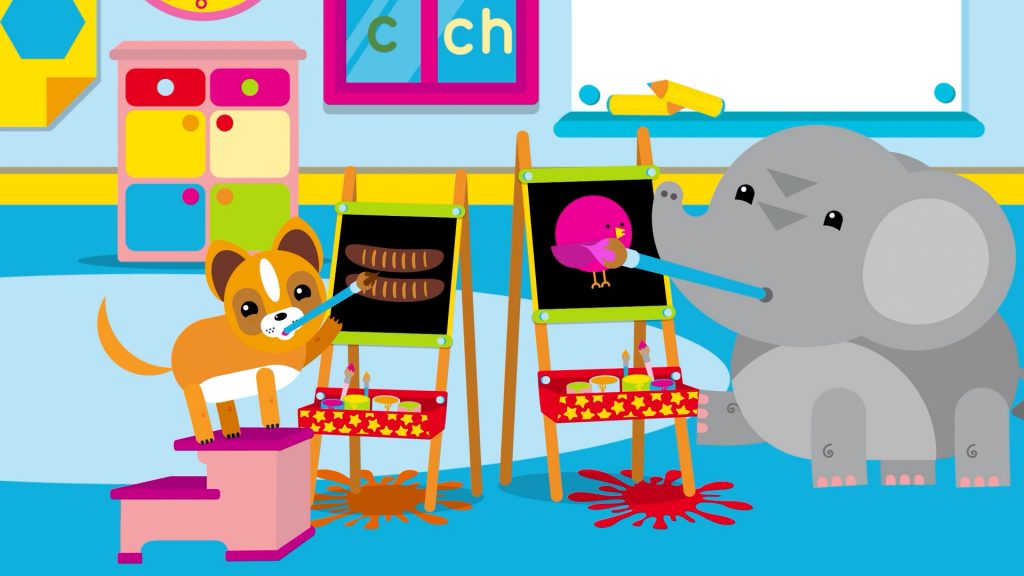 Competition Rules – Art Pictures
1. The competition is open to all except individuals employed by S4C, Boom Cymru (the Company), their families and other companies associated with the competition.
2. Entrants must be of primary or younger age to enter. The competition is open to individuals, cylchoedd meithrin and primary schools.
3. To enter you must email a picture of a child's artwork to cyw@s4c.cymru or post the free photo to FREEPOST CYW
4. The Company will select pictures and broadcast them on Cyw Links at the weekend. Every successful attempt by an individual will receive a Cyw poster and every Primary or Cylch Meithrin will have a similar Cyw School Pack.
5. Applicants will be contacted by email to say if their photos will be broadcast and they will receive a poster.
6. No prize can be exchanged and there is no cash alternative to a prize.
7. The decision of the Company and S4C is final.
8. No responsibility will be taken for applications that fail to arrive.
9. There are no competition deadlines.
10. By entering to enter the competition, you are committing to these rules.
11. These terms and conditions apply in accordance with the law of England and Wales.
12. If you have any questions about the Competition then please contact Betsan Morris at Boom Cymru on 029 20 550 550 or the S4C Viewers Hotline 0370 600 4141.
13. We will contact you to obtain permission from a parent / guardian to display this photo (s) on Cyw's television broadcast, website and social accounts if there is a child in the picture. We will liaise with schools and cylchoedd meithrin to ensure that the parent / guardian of all individuals pictured has signed the school or cylch meithrin's social media and broadcasting policy. If we are unable to obtain this permission, you will not be entered into the competition.
14. The information you provide to the Company is collected and processed in accordance with the Data Management and Boom Cymru Privacy Notice laws available on our website: https://www.boomcymru.co.uk/boom-cymrus-privacy-policies/?lang=en and to S4C's Privacy Policy http://www.s4c.cymru/en/about-this-site/page/16717/privacy-policy/
W
e particularly encourage applications from under-represented groups, including young disabled 
children
, and
children from diverse backgrounds
.